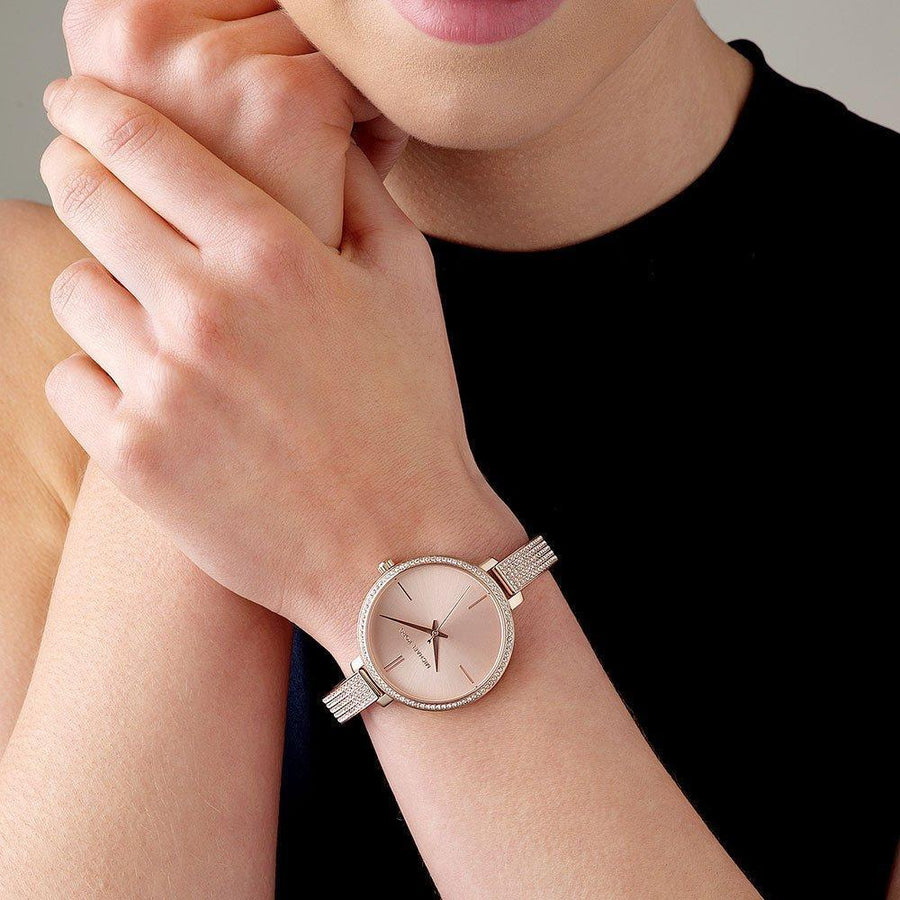 Michael Kors Watches Review - Why You Should Buy?
Unveiling the Charm: Michael Kors Watches Review
Dive into the world of elegance and precision. Discover why Michael Kors watches should be your ultimate choice. Timekeeping has never been so stylish.
Imagine a world where every outfit, every accessory has a personality of its own - a world where elegance meets functionality, where the everyday becomes extraordinary. Welcome to the world of Michael Kors watches!
The name Michael Kors has become synonymous with timeless style and quality. But what sets these watches apart? Why should you consider investing in one? Well, let's find out!
The Legacy of Michael Kors
Michael Kors, the name behind the brand, has been a powerhouse in the fashion industry for over three decades. Known for his visionary and innovative approach, he has breathed life into countless accessories, including watches.
Design Philosophy
Michael Kors watches showcase a mix of classic and modern aesthetics. Like a novel that grips you from the first line, the elegant designs of these timepieces will hook you from the first glance.
The Range of Collections
There's a wide range of collections to choose from, each catering to different tastes and lifestyles. Whether you prefer a sporty, rugged look or something more polished and sophisticated, there's a Michael Kors watch designed just for you.
Not Just a Timepiece
These watches are not just instruments for timekeeping but also fashion statements. They're like the supporting characters in a film - seemingly in the background, but in reality, pivotal to completing the narrative.
High-quality Materials and Craftsmanship
High-quality materials and craftsmanship are the backbone of Michael Kors watches. Each piece is meticulously designed and crafted, echoing the brand's commitment to quality and attention to detail.
Variety in Watch Movements
From quartz to automatic, the choice is yours. No matter what your preference, you're guaranteed precision and reliability.
A Closer Look at Notable Collections
Dive deeper into some of the standout collections, such as the 'Parker', 'Bradshaw', or 'Sofie'. Get to know what makes each one unique and why they've become a favourite among fans of the brand.
Comparison with Competitor Brands
How do Michael Kors watches compare to other brands in the market? Explore the factors that set them apart, such as design, build quality, and price point.
The Price Range
Regardless of your budget, there's a Michael Kors watch that fits the bill. Delve into the price range and discover watches that deliver both value and style.
Warranty and After-sales Service
Learn about the robust warranty and the dedicated after-sales service that Michael Kors offers. It's not just about selling watches; it's about building long-lasting relationships with customers.
Where to Buy Michael Kors Watches
Where can you find these stylish timepieces? Uncover the various avenues to purchase an authentic Michael Kors watch.
The Bottom Line
Wrap up your journey into the world of Michael Kors watches and reflect on why these timepieces should be on your wrist.
FAQs
Here are some frequently asked questions to quench your curiosity further:
Are Michael Kors watches good quality? Yes, Michael Kors watches are renowned for their quality and durability, resulting from meticulous craftsmanship and high-quality materials.
Are Michael Kors watches water-resistant? Most Michael Kors watches come with a degree of water-resistance, making them suitable for daily wear. However, the level of resistance varies from model to model.
Do Michael Kors watches come with a warranty? Yes, each Michael Kors watch comes with a warranty, covering any manufacturing defects. The terms and duration of the warranty may vary, so it's best to check at the point of purchase.
How often do Michael Kors watches need servicing? The servicing frequency for Michael Kors watches depends on the type of movement and the model. Generally, a service every 3-5 years is recommended.
Are Michael Kors watches suitable for formal occasions? Absolutely! The wide range of designs offered by Michael Kors ensures there's a perfect timepiece for every occasion, be it formal or casual.
So, are you ready to join the world of Michael Kors watches and elevate your style? Remember, it's not just about keeping time; it's about making a statement!